Want to feature your Sponsors at the bottom of you Auction page?
The Auction Sponsorship Carousel allows you to feature the logos of all the sponsors who contributed to the auction on the bottom of your auction page, along with clickable links that will take users to the sponsor's website, as a way of showing your special thanks for their contributions!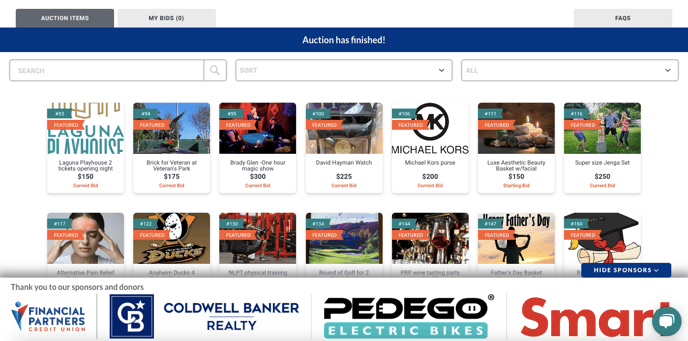 These logos can be added in the Opportunity Editor under 7. Additional Details. Scroll to the question "Do you have any corporate sponsors that you would like to feature as supporting this opportunity?" and input the images of your sponsors you would like to thank and feature on the auction page.